Thanksgiving: Turkey in Disguise School Project. Today I'm sharing some fun turkey disguise ideas to do with your little ones. These are perfect for Thanksgiving school projects or just hanging out at home crafting with your kiddos. Looking for fall party ideas? Be sure to also check out our pumpkin desserts, little turkey party ideas, and Thanksgiving crafts!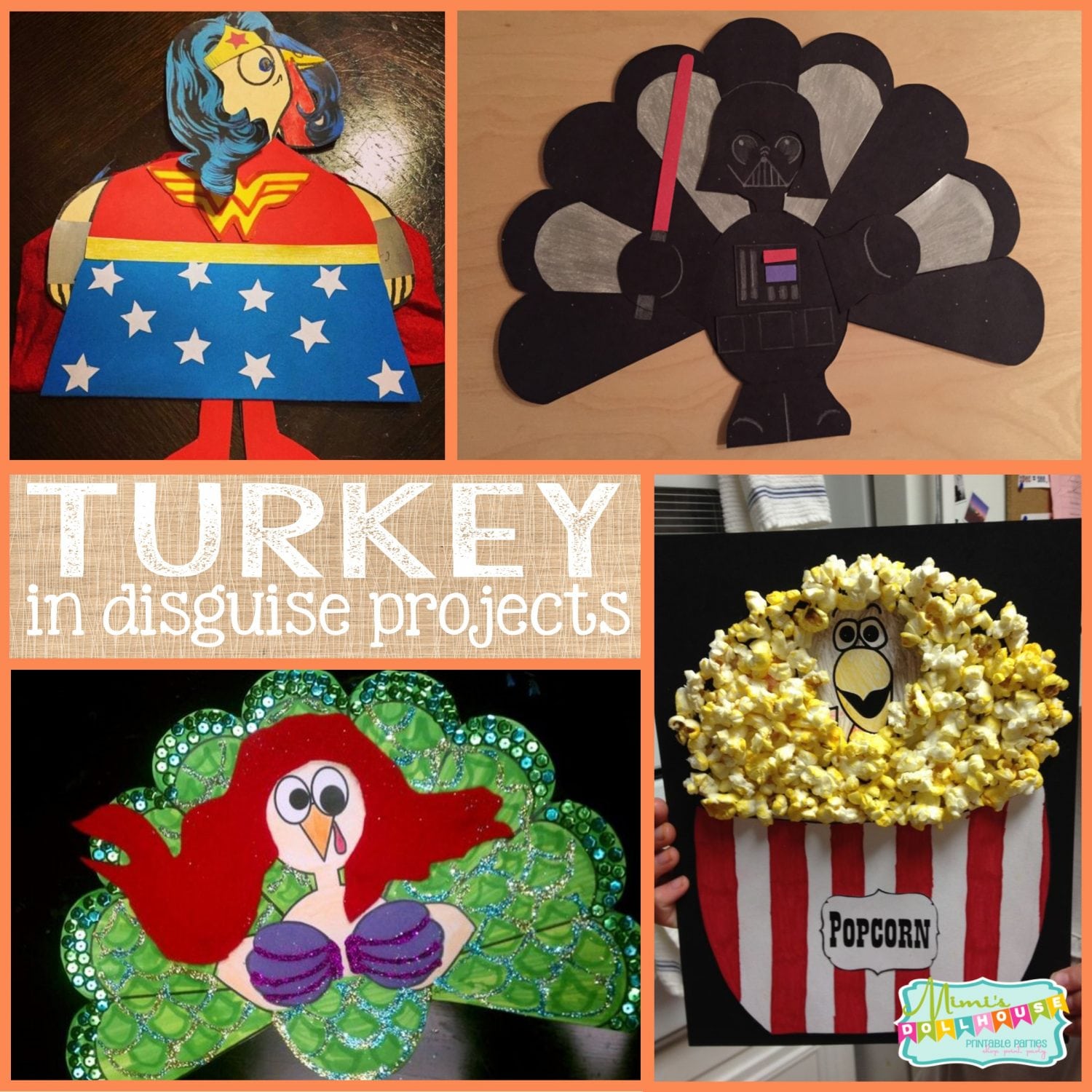 So fall at school is apparently the time of the crazy, crafty projects. My little first grader has been a whirlwind of detailed, creative projects. The turkey disguise projects had the crafty-party-lady side of me screaming "Wahoo…let's get crafting!", while the busy-busy-working-mom side of me was in tears on the bathroom floor…."Can't a girl just get an evening off???" Ok, I might be exaggerating a bit (a lot), but coming up with an awesome Turkey in Disguise sent me to my favorite place (the couch with my iPad and the Pinterest app) to look for some inspiration.
I found a few awesome ideas, my favorites I'm sharing below. My daughter, however, had her little heart set on DARTH VADER. You know that moment when you realize you are an awesome mom and are doing things right? Yeah…it's when your 6-year-old girl chooses Darth Vader. Just saying…
Here is our turkey in disguise:
Turkey in Disguise: Darth Vader
And of course, my little sweetie proudly displaying her turkey project. It was actually pretty simple to do. Here is the Turkey Template we used. We traced the pieces out on copy paper and cut them up to make templates. Then we traced them onto different pieces of construction paper. Then we cut them out of construction paper and glued it all on the cardstock template.
We then "helped" my daughter draw on the details.
Read more: Adventhealth employee email outlook
Update: We have since made several more Turkeys in Disguise…apparently this is a teacher favorite…here are some more of our creations:
Turkey in Disguise: Princess Leia and Wonder Woman
A turkey Princess Leia…also made by cutting out construction paper along with a turkey Wonder Woman! My girls love their sci-fi and comics!!! These were both done with the smae process of cutting a template and tracing onto card stock.
If you are a teacher or momma looking for a turkey template…this one is free and adorable!
Here are a few other ideas…
Turkey in Disguise: Popcorn Turkey
Cute, right?? I love that they used real popcorn. Adorbs!! You can literally eat your supplies with this one!
Turkey in Disguise: Mermaid Turkey
Come on, who doesn't love Ariel? I'm pretty sure they cut off the feet to do this as well….sorry turkey:( You could easily make mermaid tail scales with painted paper plates and glitter!
Read more: Karl foster baseball pitcher
Turkey in Disguise: Wonder Woman Turkey
Wonder Woman! Girl power, turkey style. LOVE it!! WOnder Woman never looked so good!
Turkey in Disguise: Bowling Ball Turkey
Here is a cute idea for a bowling ball turkey! This turkey is also made with construction paper!
Turkey in Disguise: Cheerleader
Add some fabric and yarn to your turkey and she can cheer you on! Isn't this super cute!!!
Turkey in Disguise: BB-8
Here's another one for all my Star Wars fans!!! This is made with felt and markers…easy peasy!
Turkey in Disguise: Starbucks Latte
Read more: Yellow stiletto nails
Swng by your local coffee shop and grab a cup to make a cute coffee turkey in disguise!
Turkey in Disguise: Crayon box
This is super clever and very easy for your kiddos to make. Cut out some cute crayons and let them get glueing!!!
All turkeys can be found on my School Projects Pinterest Board!
If you love these turkey in disguise ideas, please pin this image to your Thanksgiving or school Pinterest board: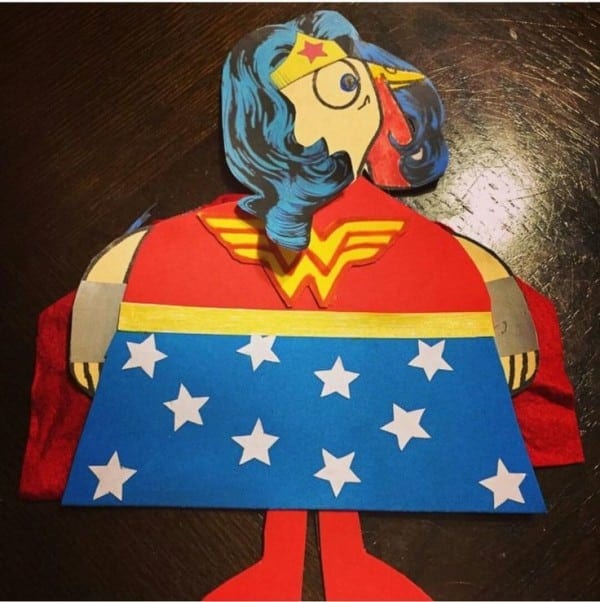 Looking for fall party ideas? Be sure to also check out our pumpkin desserts, little turkey party ideas, and Thanksgiving crafts! Be sure to swing by and check out my back to school ideas and inspiration. Check out my FREE Thanksgiving printables as well!!
RELATED POSTS FOR Turkey in Disguise Project:
DIY Apple Mason Jar Teacher Gift
Teacher Classroom Must-Haves
Free Printables for Teachers!
Back to School Hacks to save your sanity!
Free Printables for Awesome Teacher Gifts
Preschool Alphabet Crafts
Back to School Themed Party
DIY First Day of School Chalkboard Sign
School Lunches your kids will actually eat
Erin Condren Teacher Lesson Planner Review