Inside Scoop: Ike's Love & Sandwiches, Popeyes rumors, Doughnut Club coming, new hospital opens, 6 story building next to Sprouts … with a rooftop deck, and more!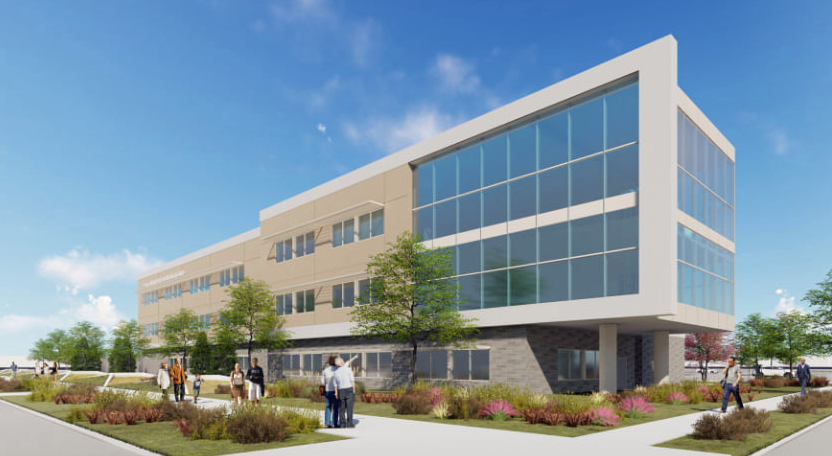 There's a lot going on in Denver's Central Park these days! While many local openings and developments have been on hold, things are starting to pick up.
As a co-owner of real estate brokerage Focus Real Estate, I track the latest business news around our wonderful neighborhood. If you have business updates you'd like to share, send them my way at [email protected].
Now, on to the business updates!
Is Ike's Love & Sandwiches coming next to Sprouts?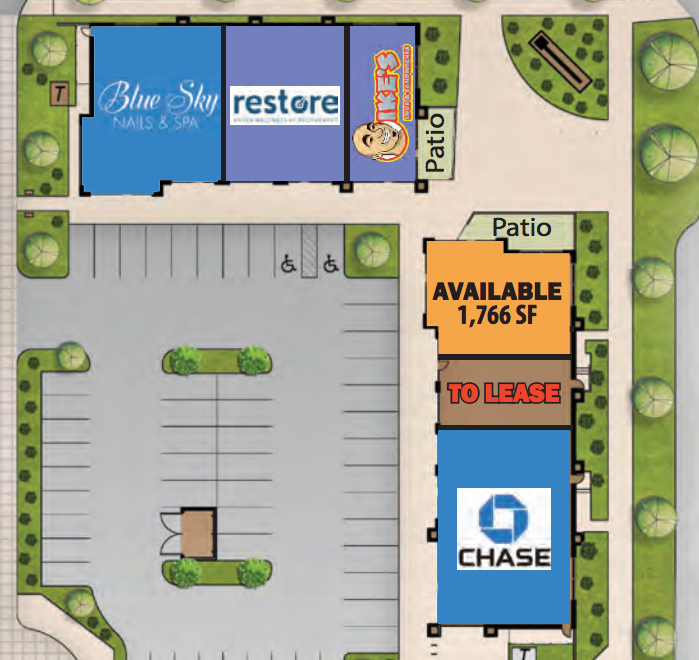 A new site plan for the two retail strips on Central Park Boulevard, adjacent to Sprouts, show an Ike's Love & Sandwiches occupying the northeast end cap. Ike's restaurant chain started in San Francisco just shy of 15 years ago and currently boasts more than 55 locations. We're working to confirm that Ike's is moving in and will post updates on the Scoop.
If you're not familiar with Ike's, here's what you need to know (from Ike's website):
"Ike's first opened its door on Halloween of 2007. The man behind the sandwich, Ike Shehadeh, always puts his customer's happiness first. That is what sets Ike's Love and Sandwiches apart from the rest. When you come to Ike's, it is our goal to make you feel like the unique individual that you are.
If that isn't enough to set us aside, did I mention "Ike's Dirty Secret Sauce" is spread on every sandwich and baked right into the bread? With over 500 sandwiches to choose from, no wonder why we're the best sandwich shop in town! Mmmmm… are you hungry yet?"
New Northfield hospital is open … and hiring
Reunion Rehabilitation Hospital recently opened their new hospital on Central Park Boulevard, just north of I-70. The hospital told us recently that they are now accepting patients.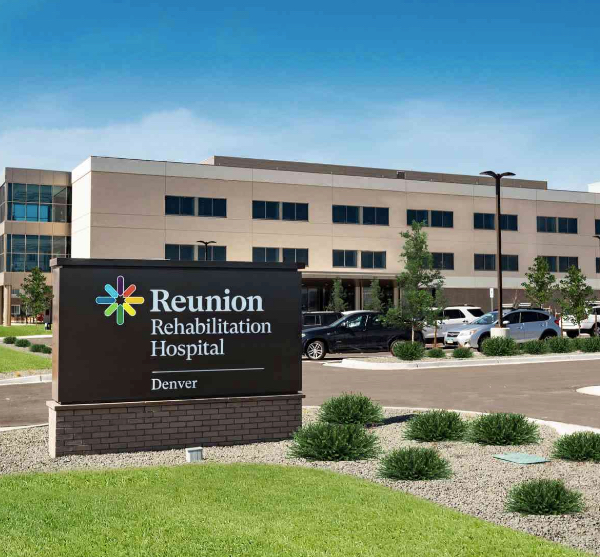 The hospital is currently hiring for more than a dozen open positions including these positions: RNs, Director of Quality, Case Manager, Dietitian, Housekeeper, Pharmacist, Clinical Liaison, Physical Therapist, Certified Nursing Assistant, Food Services Aide, among others.
According to Reunion's website:
Reunion Rehabilitation Hospital: Denver is the area's newest dedicated inpatient rehabilitation facility (IRF). Located in Denver's Central Park neighborhood, our centrally located, state-of-the-art hospital provides comprehensive inpatient physical-medicine rehabilitation therapies to patients throughout the Denver area.
Welcome to Central Park, Reunion!
DPS eyes $30m purchase on Quebec
What's going to happen to the Johnson & Wales campus, just south of Central Park on Quebec? This has been a hot topic for local residents ever since Johnson & Wales announced it was closing the campus.
According to the Denver Post, Denver Public Schools could end up purchasing 4 buildings on the campus for $30 million. DPS would use the four buildings as part of the Denver School of the Arts campus across the street from Johnson & Wales, which has an enrollment of 1,100 students.
You can read more about the deal here in the Denver Post.
What's the latest with the Central Park light rail station development?
I'm excited to see that activity is starting to pick up at A Line Square, the Central Park light rail station development anchored by the new Sprouts. As just one new sign of progress at the site, another large anchor for the project – a 6 story, 190,000 sq ft office building called Central Park Station One – is now pre-leasing space. The building has 31,667 sq ft of leasable space on each floor.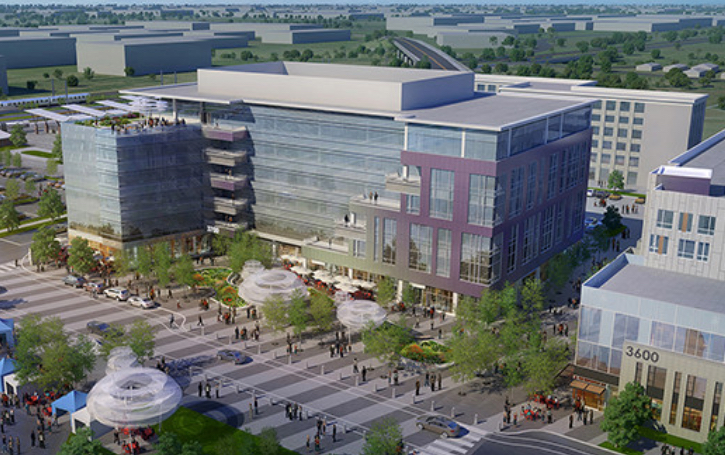 Here's what the listing for the building has to say about the project (the private terraces and rooftop deck sound interesting!):
Read more: Pierced nipples on men
"This planned 190,000 sq ft TOD office building is just a short walk to the A-Line's Central Park Station platform. Features include over-sized, private terraces on every floor, a rooftop deck and a curated, modern lobby. Building will open to an expansive public plaza with outdoor collaboration space and artistic shade structures."
The construction status is listed as "planned" with a 2022 build date. The building will be located at 3700 Uinta St. We're not commercial brokers, but you can contact the listing agent with questions (Tim Harrington at Newmark; 303-260-4245).
In addition to Sprouts and Central Park Station One, A Line Square could include a new hotel, a row of townhomes (early information suggestions these could be three stories tall on Uinta Street and conveniently located next to Sprouts), and a large condominium complex with several hundred units on the northwest corner of the parcel.
This is in addition to the retail starting to fill in next to Sprouts. Chase Bank is open, and Kendall's Nail Lounge has its sign up. If you check out the site plan below, Kendall's is located where Blue Sky Nails is noted.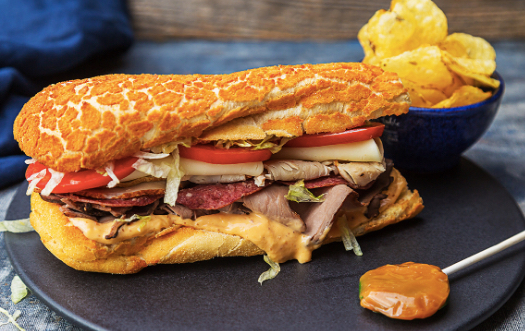 How about other tenants? Ike's Love & Sandwiches has also appeared on a recent site plan (more on Ike's above). Also, as we reported in our last Inside Scoop update, according to the Front Porch newspaper Credit Union of Colorado (CUC) is building its headquarters at 40th and Central Park Blvd. CUC is eyeing a late 2022 on the purchased land.
CUC was founded in 1934 and has approximately $2 billion of total assets.
Here at Focus we're following the condominium and townhome projects, as well at the entire A Line Square project, very closely. If you'd like to keep up with the latest on the project, shoot me an email. We'll be sure to give you the inside scoop on all the details you need to know about living next to Sprouts, Central Park Station One, and the light rail station.
Featured on "Shark Tank", the Doughnut Club is coming in June
Central Park's 29th Ave Town Center is welcoming a new tenant this summer – the Doughnut Club. The restaurant recently signed a lease for 900 sq ft at 7302 E. 29th Ave, close to the Starbucks and Quebec.
According to the Doughnut Club's website:
"The Doughnut Club is all about good old fashioned, melt in your mouth doughnuts. We believe life is too short for total dessert deprivation, and the best part is, we ship our delectable doughnuts all throughout the country."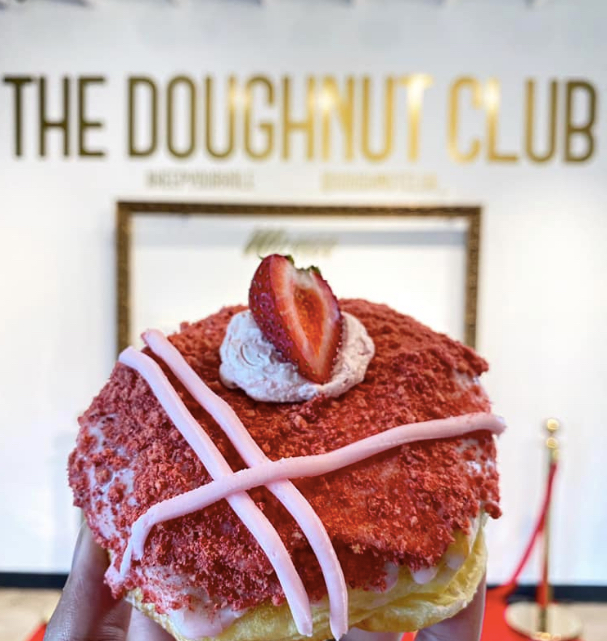 You can check out the Doughnut Club's website here and read more about the Doughnut Club here from The Know.
In case you missed it, another new restaurant is moving into the Town Center. Little India Restaurant and Bar is working on opening a new restaurant off Quebec as well. The first Little India opened in 1998 and has grown to three locations. This fourth location will be located in the space formerly occupied by Berkshire and the Coral Room.
We're looking into a projected opening date for Little India and will update everyone when we have more information.
Deal closes near Stanley Marketplace
According to BusinessDen.com, 10255 E 25 Rev LLC recently purchased more than 40,000 sq ft east of the Stanley Marketplace on 25th Ave.
The purchase price was $3,000,000 for the building located at 10255 E. 25th Avenue.
Business Spotlight: Solis in Eastbridge
Lisa Palladino on our team had an awesome experience visiting Solis Mammography the other day, which is located in Eastbridge across the street from King Soopers.
Solis Mammography – Central Park offers breast screening and bone density scanning all in an environment uniquely designed to promote patient peace of mind. Solis' dedicated breast health experts, combined with their state-of-the-art technology, deliver the exceptionally accurate results patients deserve and the highest levels of accuracy within the industry.
You can check out Lisa's Facebook video here. You can schedule an appointment online or call 866-717-2551.
Read more: Resize2fs bad magic number
Is Popeyes coming to Northfield?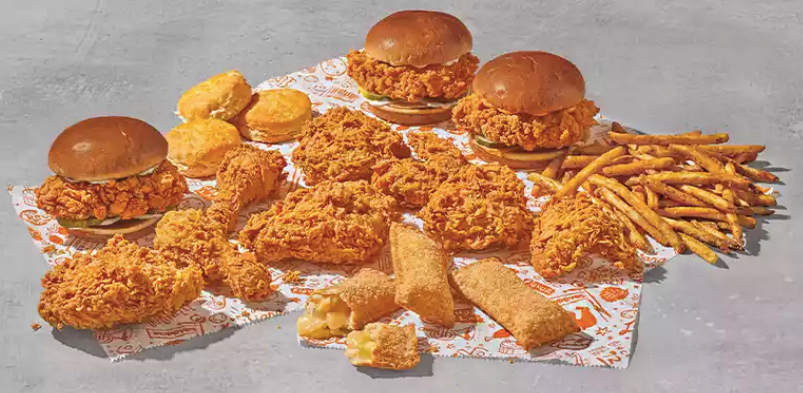 Is Popeyes coming to Beeler Park, close to Taco Bell and Panda Express? We're looking into this neighborhood rumor, and though we normally wouldn't include a rumor in our Inside Scoop posts, one of the local tenants in the Shops at Beeler Park posted that the fast food joint was involved with the retail complex off 56th Ave.
We're digging into Denver's real estate records and reaching out to Popeye's to see if we can learn more. Founded in 1972, Popeyes has a unique New Orleans style menu featuring spicy chicken, chicken tenders, fried shrimp and other regional items. Popeyes has over 2,700 restaurants in the U.S. and around the world.
Speaking of Beeler Park, in case you missed it Aspen Lane, a new neighborhood lifestyle boutique specializing in gifts, home decor, baby/kids wares, and women's apparel, opened earlier this spring.
Aspen Lane has been part of Central Park since 2014 and is excited to serve customers in a new way. Kailee Ackerman of the Scoop has all the details, including an interview and tour of the shop with store owner and Central Park resident Mika Shreeve here.
You can find Kailee's Scoop post on Aspen Lane here.
Last but not least, we're excitedly waiting on Epic Cycles to open in Beeler Park next to Aspen Lane. Epic told the Scoop earlier this year that they're excited to be opening their second store in our neighborhood (their first store is in Delray Beach, Florida).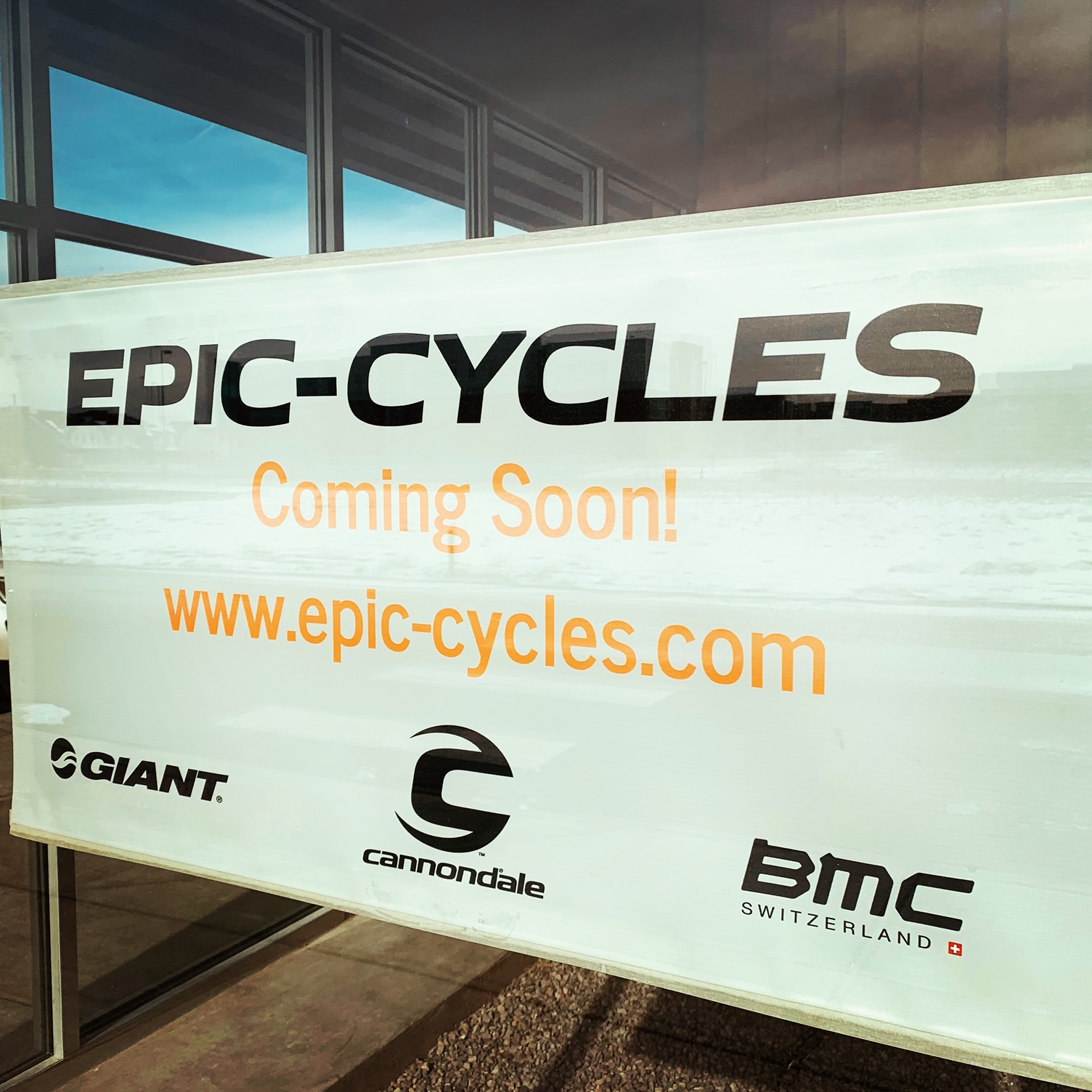 New building on Montview for lease
Half of the new Steele Dentistry building on Montview, close to the new Starbucks and Jiffy Lube, is for rent. The 3,152 sq ft space is currently listed for $35.00 per sf/year NNN and is located at 8655 Montview Blvd.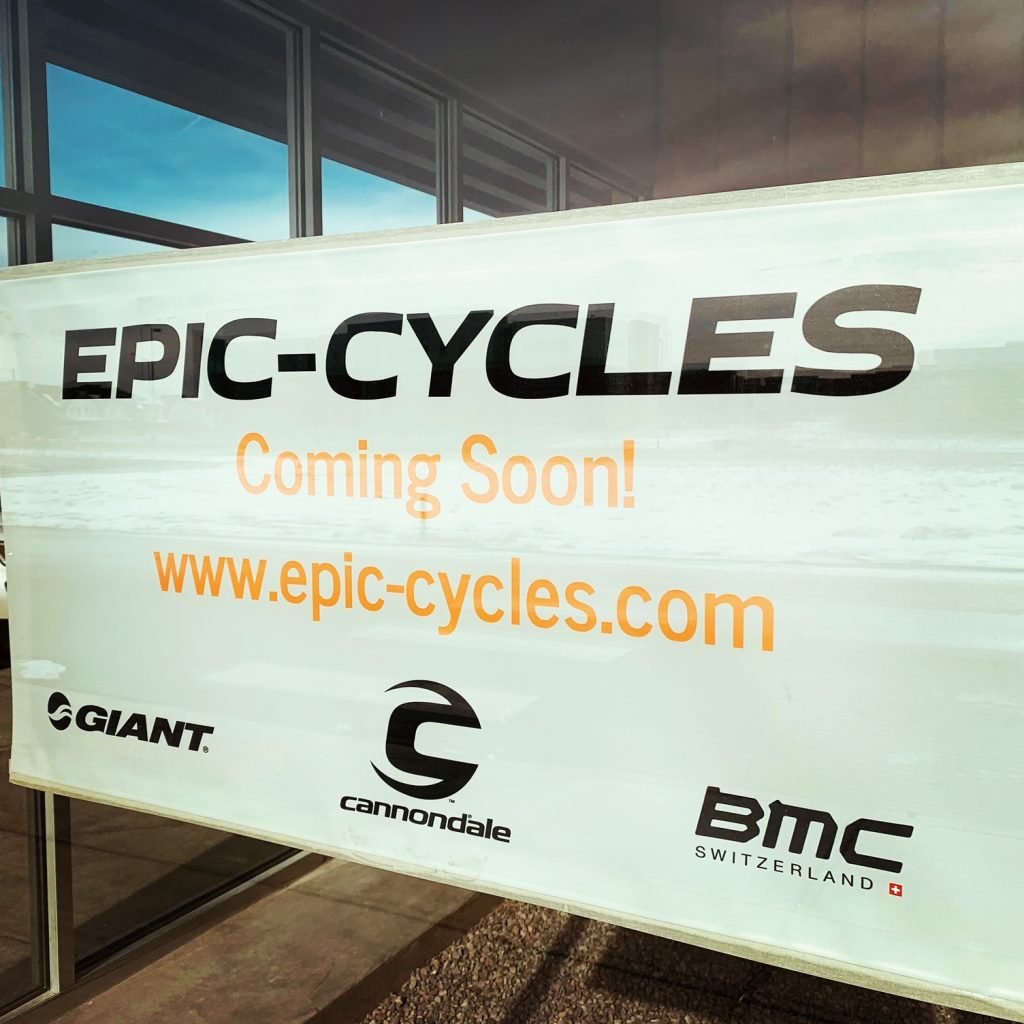 We're not commercial brokers here at Focus, so if you have questions you can contact the listing agent Lisa Snead at Kin Commercial at 202-256-4039.
New patio and lounge at the Stanley "soft" opening today (Friday)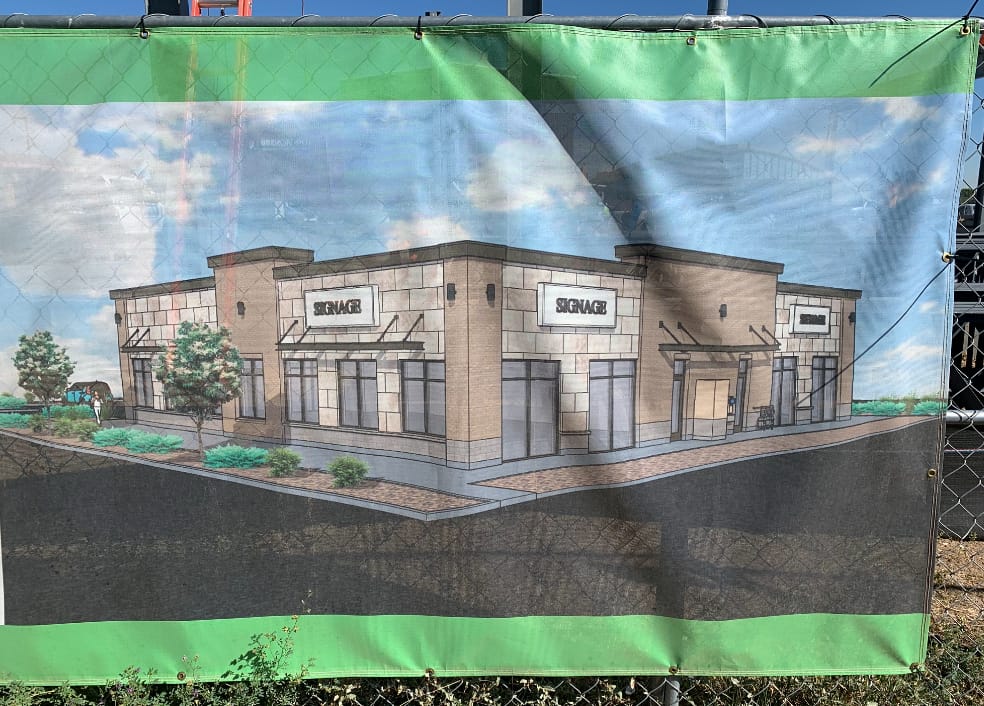 Create Cooking School recently announced it is opening a new seasonal patio bar, The Neighborhood Music Lounge & Bar. The bar will be located on the north patio of the Neighborhood Music & Theatre at the Stanley and will include a great selection of wines, beers, and hand crafted cocktails.
The bar will feature comfy lounge furniture, umbrellas, foliage, fire pits, and live music with the cocktails you've come to love from the Create Cooking School bar. This concept is a collaboration between Neighborhood Music and Create Cooking School.
The bar is soft opening today (Friday, May 7th) … and we can't wait to check it out!
Denver's Tough Mudder 2021 is on and selling out quickly
If you missed Denver's 2019 Tough Mudder adventure race, rest assured that it was a sight behold. I was there on behalf of Focus, and between the 8,000+ racers, fans, and volunteers, the different obstacles, and "Mudder Village," there was a lot going on!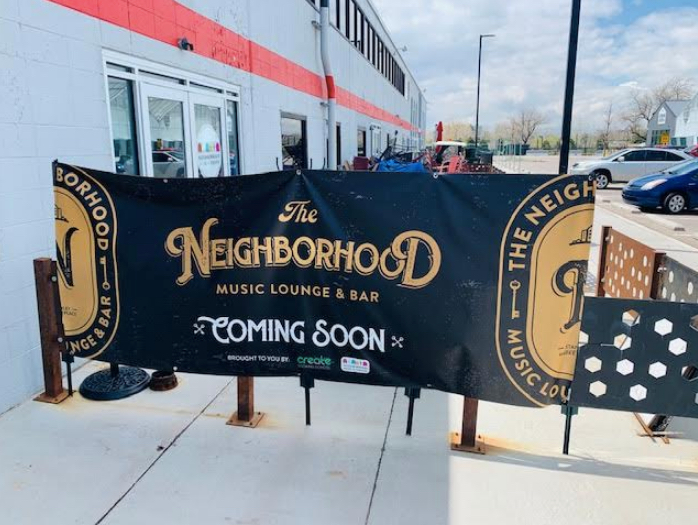 While the 2020 event was cancelled, Denver's Tough Mudder appears to be full steam ahead for 2021. The event is currently scheduled for July 24, 2021 and July 25, 2021.
Hopefully we'll see many of our Central Park friends and neighbors at the adventure race like we did in 2019. You can read more about the race here, which is in a new master-planned in south Denver next to the foothills called Sterling Ranch, about 35 minutes from Central Park.
My favorite recent Scoop post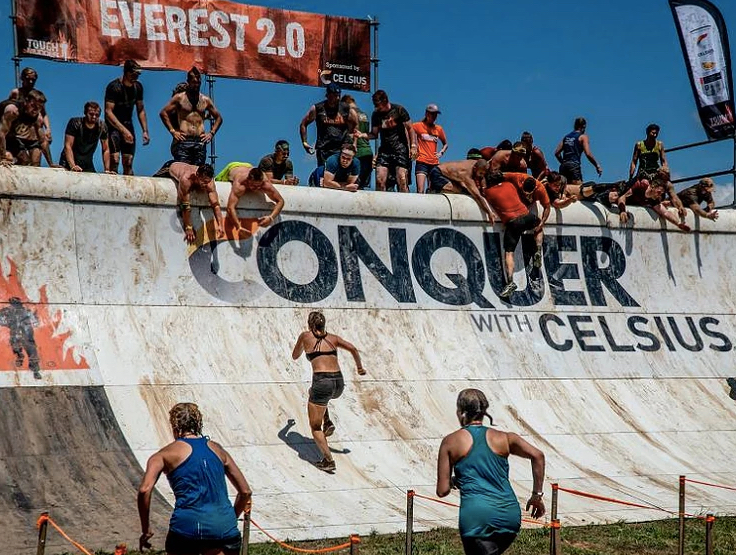 It's baseball season! Ashley Parsons Faller on our team went to a Rockies game. Here's everything she learned, from how seating works to concessions all the way to what's going on with the playgrounds inside the stadium.
Put on that Arenado jersey (what, too soon?) and we'll see you down at Coors!
Read more: Clay men
This week in Central Park real estate
It is a historic time to sell your home. This past week 22 homes closed in Central Park, with 10 of those closing for over $1M!
As another example of how hot the market is, the last week of April our team listed 3 homes for sale, including one in Central Park, one in Littleton, and one in Aurora. Those 3 homes attracted 130 total showings and 35 total offers.
If you're thinking about listing your home, our team would love to chat. We're a full service brokerage with 8 local real estate brokers who will professionally market and list your home for a 1.5% listing commission if you also buy your next home with us.
You can read more about what's new in Central Park real estate in Kailee Ackerman's weekly real estate update here.
Shoot Kailee a note at [email protected] if you'd like to learn more.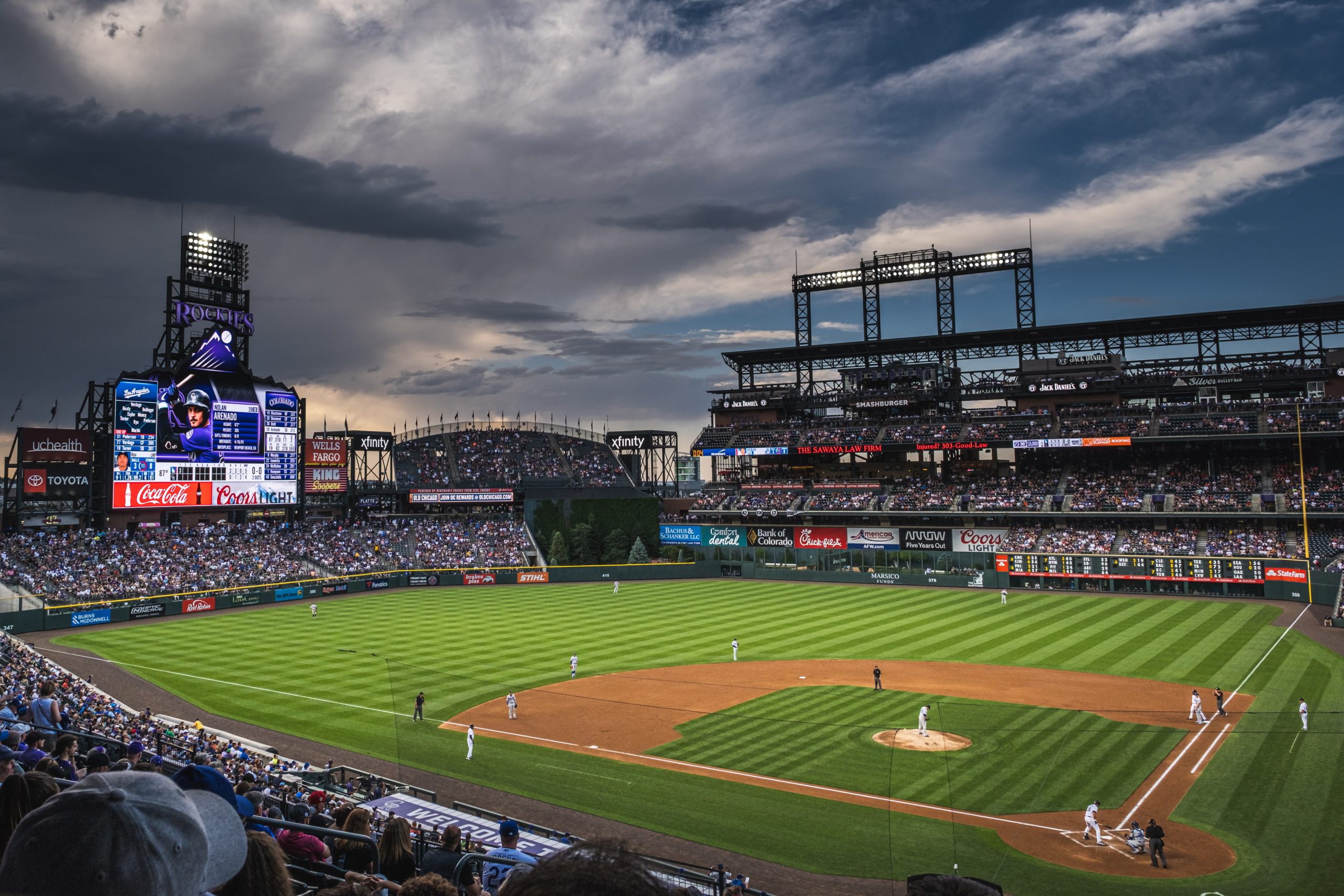 75+ local businesses featured in 2020
Here at the Scoop we featured 75+ local businesses in 2020. We don't charge our fellow local small businesses advertising fees or anything else – we're here to help and support the entire community. If you have business news you'd like to share on the Scoop or on our Facebook or Instagram pages, email me.
We're also always looking for blog post contributors to the Scoop as well, so if you're interested in contributing let me know.
If you missed our other recent neighborhood updates, here they are:
April 2021: Inside Scoop: Little India coming, Tattered Cover's big news, corporate HQ planned, patio lounge to debut, dog-friendly bar with volleyball & bocce coming, and more!
March 2021: Inside Scoop: Stanley news, Raising Cane's coming, Hook & Reel for sale, a hiking trail from Central Park past Boulder, and more!
January 2021: Inside Scoop: $77m deal, Natural Grocers coming, new Sprouts tenants, Chook opens, Dirty Laundry is here, and more!
September 2020: Inside Scoop: new Starbucks gains steam, In-N-Out coming, 12-yr-old's bike ramps go big, James Beard winner opening new restaurant, and more!
July 2020: Inside Scoop: $85M deal closes, 150 jobs at new Northfield hospital, Sprouts update, Mamabird Interviews, luxury condos open with saltwater pool and beer garden, and more
May 2020: Inside Scoop: New Starbucks, farmers market is on, Sprouts opening and hiring plans (110 jobs), big real estate news, famous dumpling shop opens, and more!
March 2020: Inside Scoop: Kung Fu Tea, a new hospital, Lady Justice Brewing, a $21.1M deal closes, Carm & Gia, Stanley updates, and more!
February 2020: Inside Scoop: An Indoor Ski Hill, Beeler Park's Pho Spot, Primrose Update, Third Culture Bakery, a Famous Dumpling Shop Opening Soon, Boost Hydration, and More!
June 2019: Summer Scoop on Sprouts, Punchbowl Putt-Putt, a new Primrose, and more!
July 2019: Inside scoop: A new Starbucks, 7 new stores coming to Beeler Park, grocery store rumors, what's up with North End's pool, and more!
October 2019: Inside Scoop: Illegal Pete's, a famous dumpling shop, Cholon, two new pizza joints, a Disney store, and more!