London based nail artist Jess Young founded Instagram account Boys in Polish to break down social barriers and to allow the nail salon to be an inviting space for men. Here, she shares her journey with Scratch…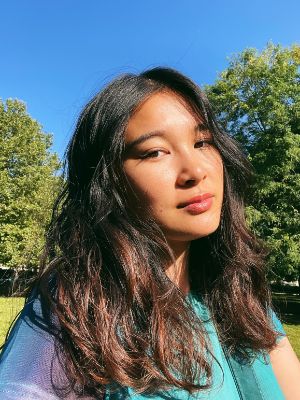 Why did you launch Boys in Polish?
I started the project during my art foundation year back in 2017, which I call 'my year of creative awakening', and I met a lot of interesting characters, such as men who casually wore nail polish. I absolutely loved it, and some sort of light bulb went off in my head. I thought, nail polish is for everyone, why does it need to be a gendered thing? Let me run away with this idea before anyone else does, and so I did!
Read more: Black mulch front yard ideas
At the time, I wanted to take my passion for nail art to a new height, and I feel blessed to have experienced such an epiphany. It started as a visual concept and a fun summer project, but the reception was so positive and encouraging that I decided to keep it an ongoing series, and then eventually give it its own platform.
Why is the Boys in Polish initiative so important?
It provides a safe space for men to talk about their issues, struggles and unpack toxic masculinity. People need to practice self-care. People need creative outlets. People can have their nails painted. I hope Boys In Polish can help to dissolve these gendered behaviours and expectations, and allow people to shine and just be authentically who they are. What I want people to know is that this platform is SO much more than just nail art.
What benefits have you witnessed?
Read more: Pizza box drinking game
It is so wonderful to see the introspective journey of men after having their nails painted, and to see them put a middle finger up to patriarchy. Four years later, I am definitely seeing more men on the tube wearing nail polish, nail art and all sorts. I think also the conversations I have with the boys contribute to the wholeness of the manicure experience. To talk about what designs they have chosen and why and what it means to them is the gateway to some really deep conversations. I like to think that even after I shoot them, they look at their nails and think of the conversations and things they have unpacked and unlearned, because I also learn so much from the boys that have been on this journey called life.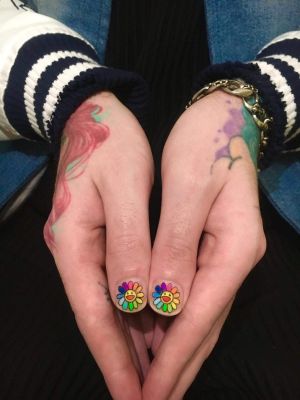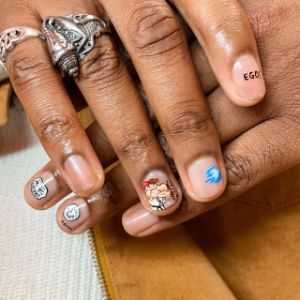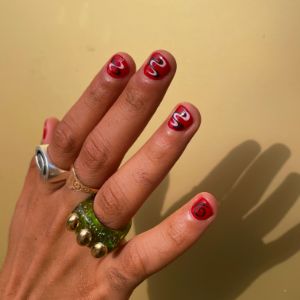 What nail art designs have you created for men?
All sorts really! That's the beauty of nail art. It is such a personal experience and nobody has ever had the same thing. All the manicures I have done for each boy have been as unique and as personal as a fingerprint. As well as deciding what they actually want painted, it is also what fingers, how many fingers, what length and shape they want their nails, and recently I have had one of the boys decide to have two nails with a glossy finish and one nail matte. If I told you all the designs I did specifically for men, I would be here all day. The beautiful thing with my clients, friends and Boys In Polish community is that there is no separation between what guys have and what girls have, and there shouldn't be.
Read more: How to reset vending machine card reader
What are your hopes and plans for the future for Boys in Polish?
I would love to travel and take Boys In Polish out of London. Boys In Polish International would be amazing! I also want to do some nail art workshops for men and boys; more events, collaborations with men in other creative ways, and any way I can spread the wholesome and loving energy of this platform to a wider scale.
There is so much to do with it and I am totally open minded. We are working on a short film, and I have an amazing team of women to help and support me on that journey. I trust that as a movement, we will only continue to grow and my visions will manifest, in good time. They always do! I am just enjoying the ride.
Follow Boys in Polish on Instagram.